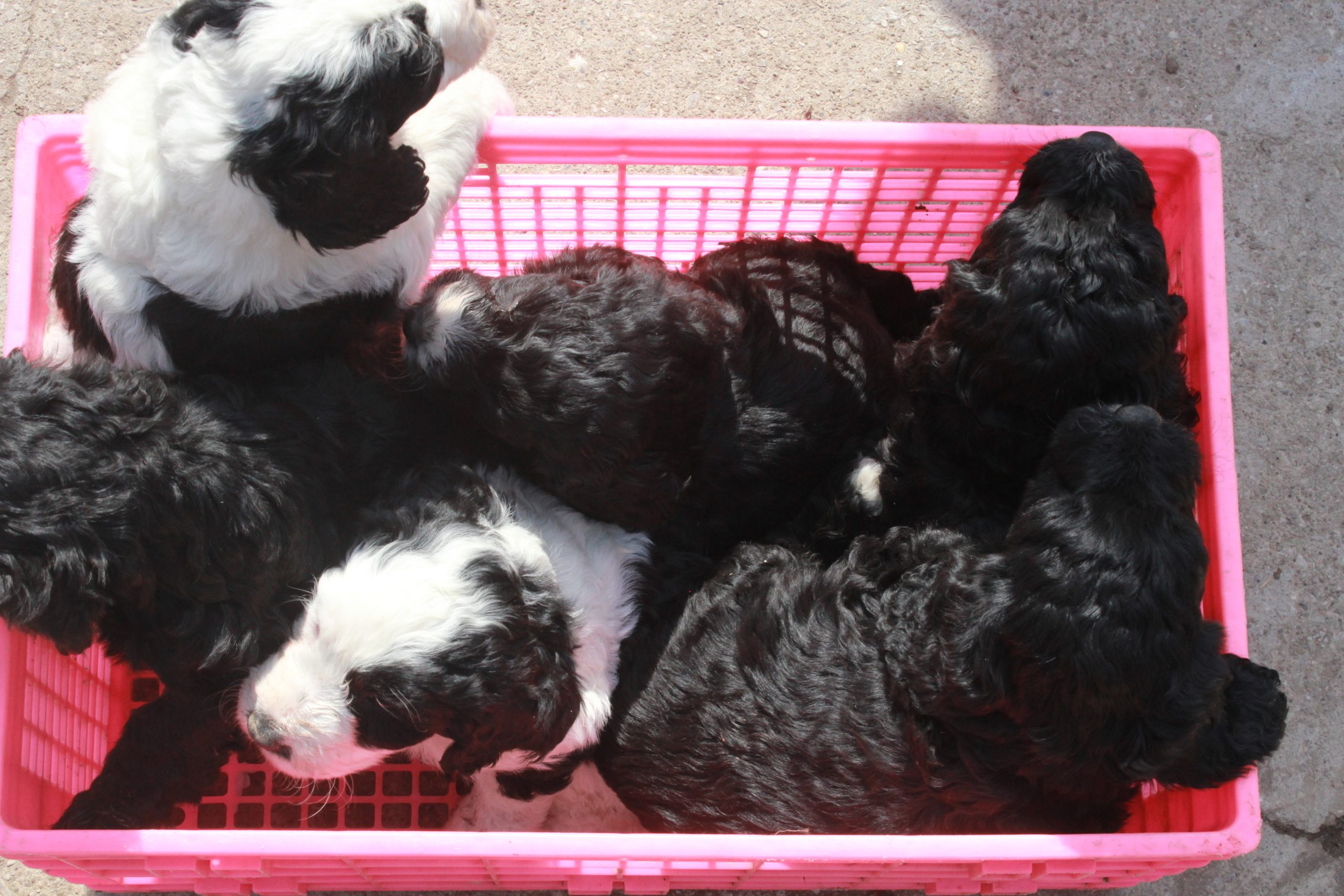 Mango

First born and bear like, Mango is sweet, calm, loving, cuddly, affectionate and is seeking the perfect service dog partner. He will remain at A Better Pet for now.
Kiwi
Kiwi is scrappy and adventurous and, as with the whole clan, by effort and design, he is cuddly and affectionate. Kiwi will partner with a large family as an Emotional Support Dog for all. But first, off to college for a month of puppy raising
Newton
Large and distinctive, Newton is independent with a sense of humor. He loves to pose and is super cuddly. He is partnered with college student Mallory as a psychiatric service dog, already helping her immeasurably from her DIP visits; he moves to his puppy raisers for a couple of months later this week.
Maggie (nee Vera)
The smallest of the group, Maggie heads off to move in with her people as a pet dog this week. She is sweet, scrappy, funny and cuddly.
Pinto
Energetic, loving, a bit mischievous, this pup will remain at A Better Pet for a longer evaluation of her future. Her nickname is "Trouble"!
Fig
Bravest of the six, Fig loves a good adventure, cuddling and toys. She is partnered with a 14 year old young woman as a psychiatric service dog and moves on to her puppy raisers very soon.