The secret sauce to expand on training
DIP sessions are held at Rachel's expansive backyard, the same location from which she offers her dog training services in Cleveland, OH. DIP sessions are the secret sauce where owners and their dogs further and expand on the training learned from private or Zoom sessions.
Think Dog Park with a sanctioned lifeguard and everyone practicing the same positive methodologies. DIP's are active socialization and training forums in which the dogs interact and free-play.  DIPs are held on average  4 sessions per week (weather permitting) which are open, free of charge,  to ABP clients and their dogs who are currently, or have been in the past, ABP students. Drop in play is an invaluable forum through which to reinforce the dog's training goals while the humans build community and support networks with other dog owners.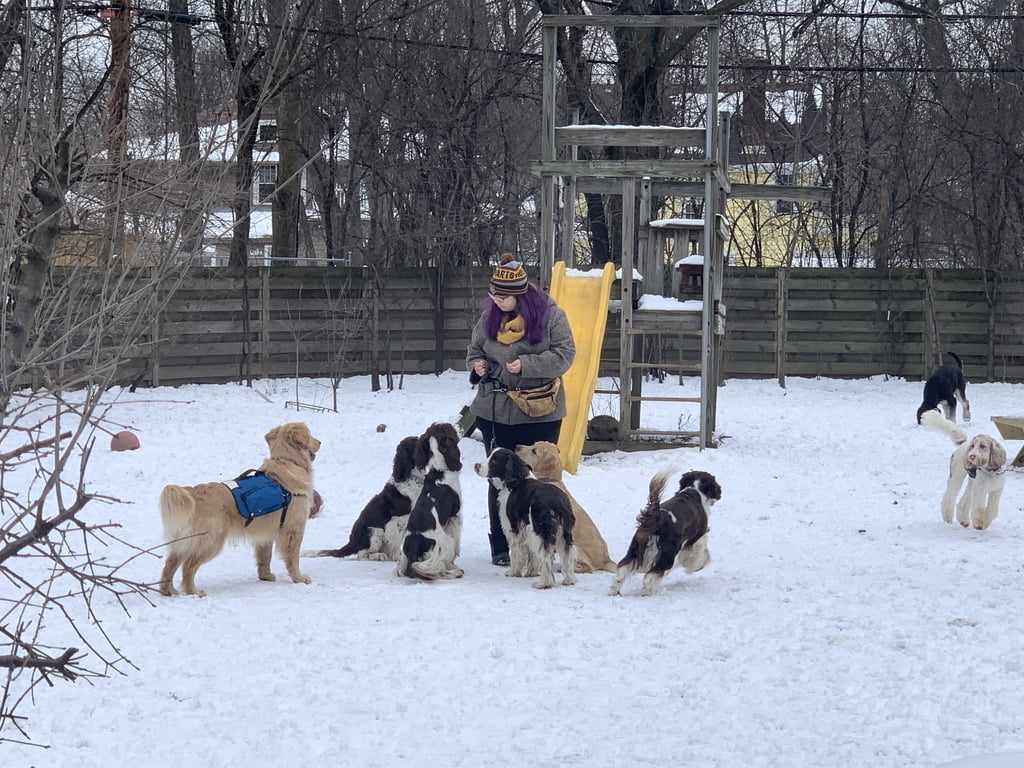 Events in December 2023–January 2024
Sun

Sunday

Mon

Monday

Tue

Tuesday

Wed

Wednesday

Thu

Thursday

Fri

Friday

Sat

Saturday

December 2, 2023

(1 event)

December 3, 2023

(1 event)

December 4, 2023

(1 event)

December 5, 2023

(1 event)

December 6, 2023

(1 event)

December 8, 2023

(2 events)

December 9, 2023

(2 events)

December 10, 2023

(1 event)

December 11, 2023

(2 events)

December 12, 2023

(1 event)

December 13, 2023

(1 event)

December 15, 2023

(1 event)

December 16, 2023

(1 event)