The Key to a Better Pet is a Better Owner.
No matter what behavioral issues may be present, a deeply enriching and rewarding relationship can be achieved by building a solid foundation of trust and communication.  
A Better Pet Dog Training will equip you with the knowledge, skills and tools to help your dog overcome obstacles and be successful in all situations.  Leaving you free to fulfill perfectly your role in their life, and he to fulfill perfectly their role in yours.
All services, regardless of their goals, begin with a two-part Zoom session to complete the Six Pillars of Dog Training Wisdom. If possible, the second session can be conducted face-to-face. This initial session serves as the foundation upon which all other training services are built.
Expectations. Understanding. Communication. Trust. 
Are your expectations for your dog clear, reasonable and realistic? Do you understand how your dog is experiencing the world, how he thinks and what factors influence his behavior? 
Are you able to communicate to your dog and understand what your dog is communicating to you?  Does your dog trust you implicitly?  Do you trust your dog to be reliable in all situations? 
Do you know how to incentivize and reward your dog so that he willingly embraces the behaviors you desire?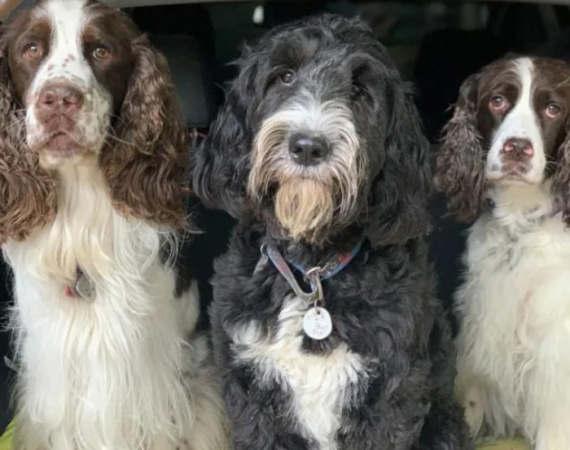 At ABP we are committed to reward-based training techniques.  We selectively use management tools such as harnesses, martingale collars, euro leashes, and Har-Vest (our proprietary therapy/service dog vest for dogs).   However we never use, nor do we condone, the use of aversive tools/techniques such as choke collars, e-collars, prong collars, alpha rolls or other methods intended to scare, hurt or otherwise intimidate the dog into submission.
We advocate a high level of involvement from the dog owner in the training process.  We believe that training the dog, without educating the owner on the theory and technique of training, will fail to deliver sustainable long-term results. Additionally, the process of training, in and of itself, is a powerful tool for building trust and intimacy and (if done right) will have a significant positive effect on the quality of the relationship. 
ABP training is grounded in the premise that a good trainer masters both the science and the art of dog training.  We specialize in teaching both.  The ABP proprietary methodology, "The Six Pillars of Dog Training Wisdom", provides a solid grounding in the science: canine cognition and behavior; training concepts and techniques; what constitutes desirable and undesirable behaviors; and building your ethological vocabulary.  To master the art, all clients work closely together with Rachel to emulate her skills and impeccable gift for timing, as honed through 30+ years of practice and experience.  ABP training programs are one-on-one, giving students opportunity to observe and practice as Rachel generously shares her wealth of knowledge.
"I am loving my experience at A Better Pet LLC. Rachel and her dogs are phenomenal. I went through her training with my puppy Holden at about 3 months old and not only learned the process she uses to train dogs, but also a lot about the psychology of dogs and how I can be a lot more effective with my training through positive reinforcement. The DIPs (drop in plays) that she holds have been priceless. Holden is more socialized than we could have hoped and so accepting of other dogs. We recommend Rachel hands down. Although Holden is not a service dog, I have met many of the service dogs that she works with and they are phenomenal. If you listen to what she says, and you come practice what you learn at DIPs, you are set up for for success and everyone will have fun."
"Rachel was able to help us identify the issues that we were having with our Doodle and help us modify the behavior that was contributing to it. When hiring a trainer, the human must be willing to modify the way they interact with their dog in order to get the desired results.There is no magic wand! Rachel has a wealth of knowledge about and experience with dogs. Upon meeting your dog, she will quickly assess their temperament and make very practical recommendations. Her leash and vest combo have made walking our dog safer and more enjoyable."
"I am a service dog client. From the beginning, Rachel exposes the puppies to new experiences so that they can develop confidence early on. She communicates her ideas effectively and clearly. She is not only invested in your partnership with your dog, but she cares about your personal struggles and accomplishments aside from training.I met my dog, Billie, in August, and adopted her in December. She lovingly pushes me to get out in the world and is there with me every step of the way. Billie has improved my self-esteem and makes me feel loved unconditionally wherever I am. I think it's great because it's a mutual kind of love. It makes me so proud to know that I'm the one who has transformed Billie into a well-behaved and responsible dog who is ready to face any challenges that come her way. No matter where I end up or how I'm feeling, she is always right there to support me and lift me up. She has gotten quite close to becoming my soulmate.I honestly don't know how I'd turn out if I didn't have Billie during my worst moments. Rachel has an amazing talent for matching service dogs with their owners. If you're looking for a lifelong journey with a service dog, please remember my review and contact Rachel at A Better Pet."
"Rachel with a Better Pet connected my family with a perfect dog fit. We went from a family with no pet experience to a family who would do anything for our new dog almost overnight. Rachel has made the transition so smooth with all of her guidence and advice and is always available to answer questions. I highly recommend a Better Pet. Having a dog (trained by Rachel) is the best"!
"Rachel has transformed our Double-Doodle, Moose, into A Better Pet! She came highly recommended by a friend, and was immediately responsive, inquisitive, and eager to share her methods with us. Rachel's background in counseling and therapy also gives her an innate ability to listen deeply and hone in on core issues while simultaneously providing easy, manageable guidance on how to help our dog be the best he can be. We look forward to a long relationship"!
Extensive Experience
A Better Pet LLC has 21+ years of continued business operation in northeast Ohio.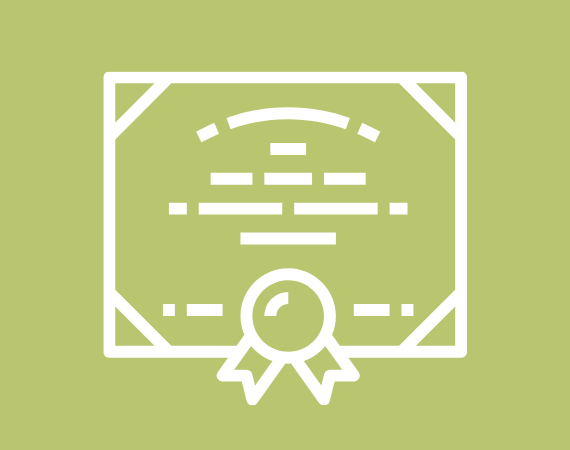 Uniquely Qualified
Rachel holds a Masters in Social Work, has extensive clinical work experience and 30+ years of dog training experience.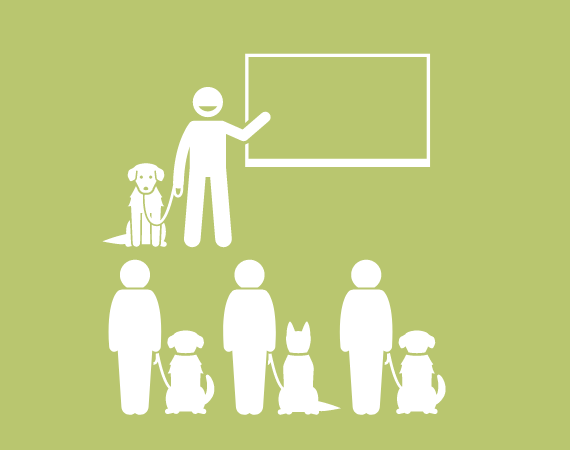 6 Pillars of Dog Training
The ABP proprietary methodology, "The Six Pillars of Dog Training Wisdom", serves as introductory material to training programs.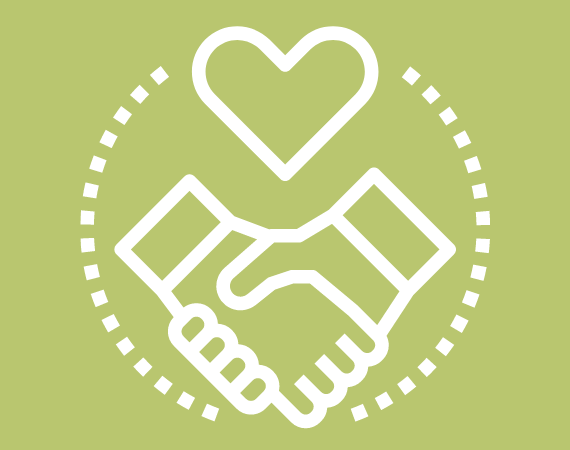 Client-Centric Approach
Every ABP client engagement starts with a detailed assessment to determine the client's concerns and objectives regarding their dog.
Ongoing Support
Rachel forges long-term relationships with her clients and in many cases is training their second or third generation dogs.