Rachel was born and raised in Cleveland, Ohio.  She had a passion for animals since childhood and worked with horses during her teenage years.  At age 21 Rachel gifted herself an English springer spaniel named Teisha.  This was a life-changing experience and, looking back, a catalyst which set her on her current path.  With Teisha she realized the possibility of having a deeply intimate emotional relationship with a dog.  A relationship which became one of the most enriching parts of her life and an essential element in her mental health and spiritual growth.  
Following her graduation from University of Pennsylvania, where she achieved her Masters in Social Work,  Rachel worked full time as a social worker in a variety of clinical settings including a child welfare agency and a state-of-the-art mental health care center.  She also married and had three children.  It was after the birth of her third child that Rachel realized she wanted something different.  Having Teisha in her life had sparked a fascination with dog training.  Rachel had built skills through self-study which evolved into part-time work and she now realized that she wanted to pursue dog training full-time. In the year 2000 Rachel took the huge leap of faith, quit her job, and created A Better Pet LLC.
Rachel developed her training approach based on what she knew.  Social work.  A structured approach for intake, evaluation and treatment planning.  Individual and group therapy sessions.  She created a dog-training method based on a social work model.  And it worked. Perhaps because in many ways dog training is an alternative form of social work.  We never look at the dog's behavior in a vacuum. Aways, in the course of training, we end up addressing human behaviors.  The 'social work' model and clinical experience served another purpose over time as Rachel evolved towards a niche offering in service and therapy dog training, for which she was uniquely qualified. This is the area of the business that Rachel continues to focus on.   Producing incredible dogs who improve the lives of their owners in a clinical or therapeutic context.  She finds it intense and incredibly rewarding.  
The path has not always been easy and there have been challenges.  In 2017, whilst in a yoga class, Rachel suffered a stroke, leading to partial paralysis on the left side of her body.  She describes it as one of the most disorienting events of her life.  Fortunately when the stroke occurred she was surrounded by quick-thinking and decisive people.  She was taken to an excellent hospital and they applied the correct stroke  protocols.  Thanks to this and ongoing rehabilitation she has regained most of her mobility.  
What appeared at the time to be a significant setback turned out to be an amazing catalyst.  Since recovering from the stroke ABP business has tripled.  Rachel attributes this to a transformation in attitude and outlook.  She is full of gratitude for life, she cherishes things of real value.  She keeps things in perspective without too much expectation about the future.  She realizes it can all literally change in a heartbeat.  She also now has first hand experience of disability and rehabilitation which gave her powerful insight into vulnerability and perseverance and just how impactful a service or therapy dog can be during recovery.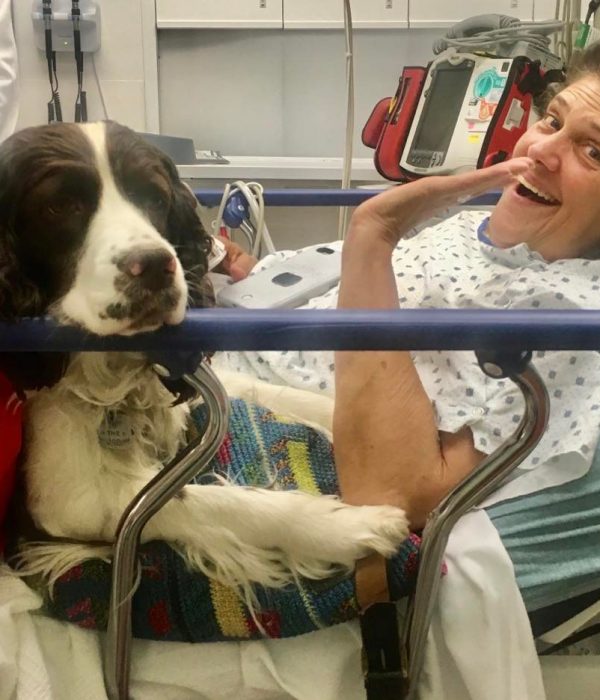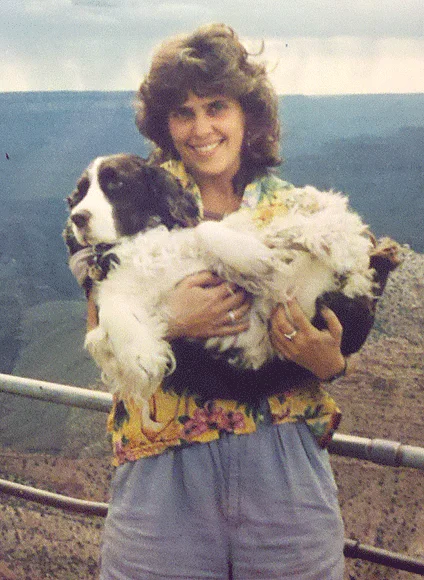 Looking back on the ABP journey to date, Rachel is most proud of her ability to adapt, evolve and thrive.  Of the community she has created around ABP and the relationships that she has built.  Nurturing these relationships and the ABP community network will always be a priority for Rachel.  Rachel's three daughters are now adults and pursuing their own lives, leaving Rachel more free time to take ABP to the next level.  
Looking forward, Rachel plans to continue her focus on service dog training as well as expanding her footprint in terms of online training content and train-the-trainer courses.  Evoking change and growth, she has a vision and plan and good things are coming.  
Read more about Rachel's journey to creating ABP.  Check out our 21st anniversary blog.