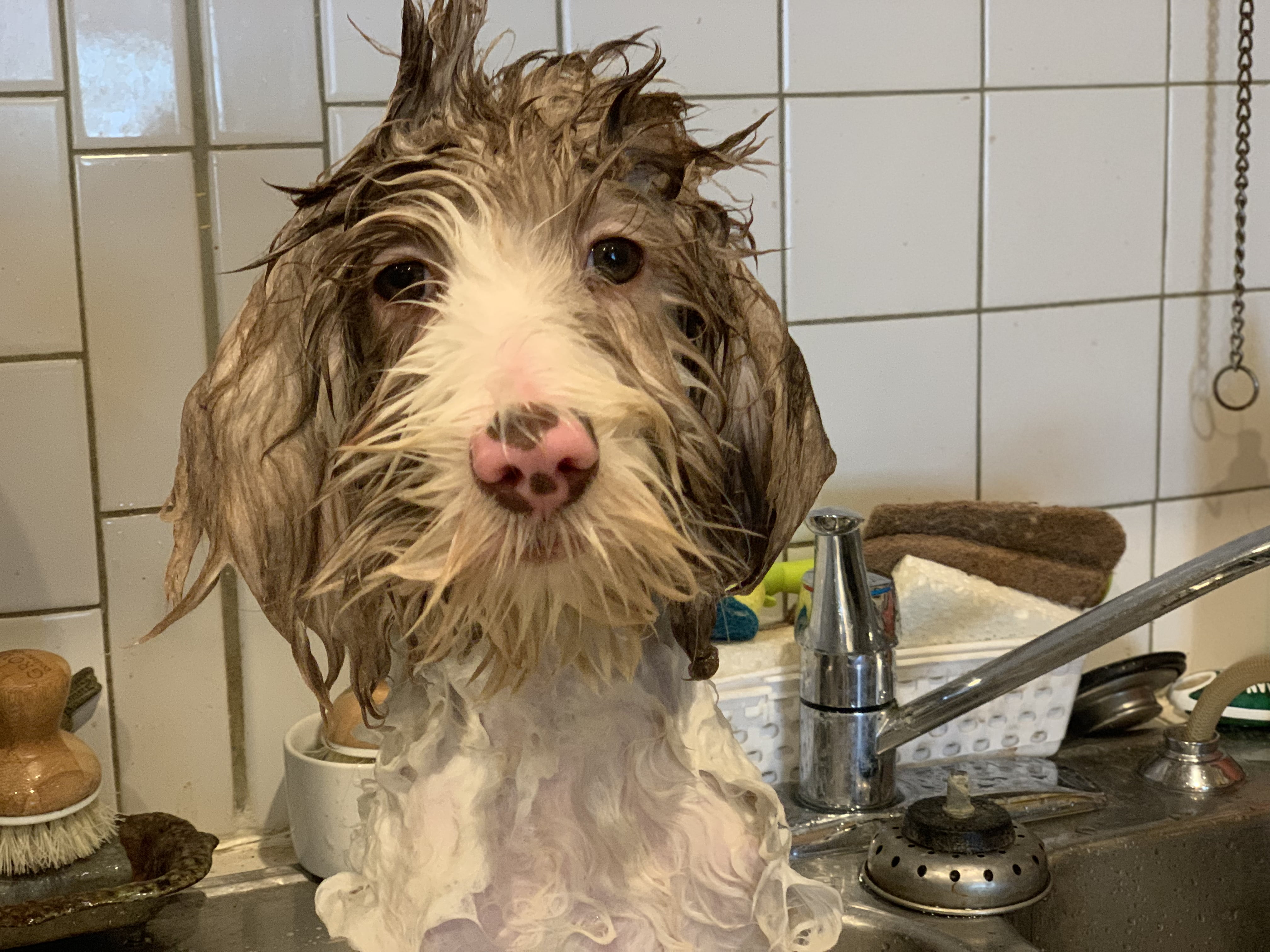 Sometimes inspiration can happen lightening fast, but most usually after a bit of active and passive contemplation. Now that the slanting sun and imminent banishment of white shoes til next year indicates a change of season is afoot, as planned, I'm focusing my energy more and more for the end of this glorious summer and the coming fall, winter and perhaps into early spring producing an online course on How To Owner Train A Puppy With An Eye Towards Functionality (pet/therapy/service dog) With A Road Map (or something like that…picking a title is on tap too!). Teaching dog training is a very visual process. I teach the art and science of positive dog training to people interested in developing and maintaining a life changing canine partner. So while cogitating on production values the other day, things like the correct software to slip into or learn better on my hardware, or the thousands and thousands of pictures and video I've taken over my career, I was inspired with a new plan —  to find the perfect model for guiding a future partner the way I have raised trained socialized placed guided supported and launched over 40+ service dog teams in the past 20 years (these are dogs I picked, raised and trained first before pairing with them) AND finding another partner for a great dog! And then I remembered this pup (with my nephew Alex) I met on July 25 when 10 weeks old. ANDa quick phone call to learn she remained available, although as it happened, only by the narrowest of margins. Just days before I had my epiphany about this slightly goofy looking but sweet and confident puppy, she was almost purchased by someone else who at the very very very last minute — as in walking out of the door from the breeder, changed his mind and picked a brother puppy instead. So it was meant to be!
Hazel is Kevin's sister; the pair born with their litter mates on 5/16/19 and now 3 1/2 months old. I first met them both on July 25; they were two pups of the many I met that day when I went puppy picking for Miranda. I picked Kevin but from that first meeting, Hazel  was "backup" for  Miranda. When it occurred to me that Hazel was perfect for an as yet unknown other partner, once Miranda and Kevin were indeed a perfect pairing, I realized it was a win win to get her and have her be a main model for the course and then figure out her future. So I'll be figuring out her best life and seeking the perfect partner. If you or someone you know might be a good match, please email and put HAZEL in subject heading.
Hazel The Doodle from Rachel Friedman, MSW, LISW on Vimeo.